Kelly Crofts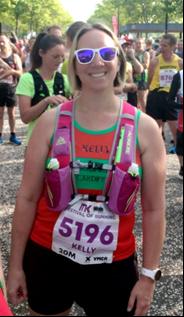 Kelly Crofts 
Place of birth: UHW, Cardiff born and bred
Favourite running distance: anything from 10k to 10 miles
Favourite race/event: love the Rabbit run and pudding run. Any off road or trail is generally the best.
What you bring to the committee: brand new to the committee so this is yet to be seen. Can promise to bring enthusiasm and quick typing.
Interesting fact: I played the steel pan for a number of years in high school and after I left school. Our band once opened the Notting Hill Carnival which was a fabulous weekend.