Karen Chadwell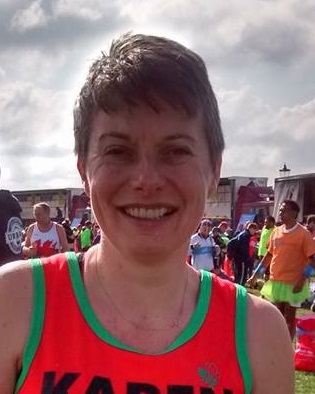 Karen Chadwell joined the club in 2011 and loves running and racing with other club members.
She prefers longer distances and has discovered a love of cross country and off road running.
She already knew about her love of cake! She's trained as a Leader in Running Fitness and helps to run Croups off the Couch.
She's also one of the club's Welfare Officers.