Jeff Aston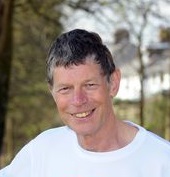 Jeff Aston is a founder member of Les Croupiers (1981) and a London Marathon Ever Present.
He was previously Vice Chair of the Club's Committee and is now one of the General Members.
Jeff is our statistician and he organises the Handicap 10 and the Race of Truth.
He is also the Welsh Castles Relay's Race Referee and produces the results for the Gwent League.
Though he may run slower these days, he's lost none of his determination.