Richie Bullen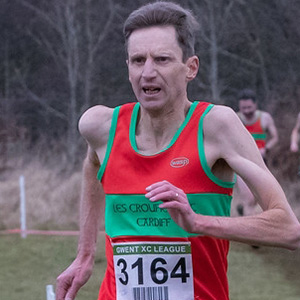 Richie Bullen joined the Club in 1982 shortly after it was formed and became Club Treasurer in 1988.
Place of birth: Solihull. Studied at Cardiff University and did not return back across the border.
Favourite running distance: 10K (101 completed of which the first 78, July 1985 - June 2009 were sub-35 minutes).
Favourite race/ event: Currently the Great South Run (10 miles). Since 2005 I have raced it fifteen times, run it once with Yvonne, and twice been a spectator as injured.
What you bring to the committee: Hopefully brevity, occasionally some common sense, and always attention to any financial implications of decisions made.
Interesting fact: A non-running one: my degree was in Philosophy. A running one: after Margam Park my total cross-country races for Les Croupiers stood at 261.