John Griffin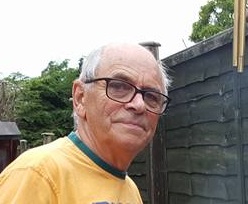 John Griffin is the Club's Chairman.
He joined the club shortly after it was formed and was a formidable runner in his time! Irrepressible John dedicates a huge amount of his time to the Club – from putting up the tents and storing the kit to time keeping and handing out club vests.
He's also Co-Race Director for the Welsh Castles Relay and an official for the Gwent League and most major races in South Wales.
Place of birth:  Paddington London .
Favourite running distance: was 10 to 20 miles. I found the Marathon a step too far after the 4th one. Slow learner.
Favourite race/event:   Rhayader 20. and obviously the Castles.
What you bring to the committee:  28 years of Consistency and an aim to implement new ideas to improve our club.
Interesting fact: The Second World War was declared exactly 1 month after I was born but not my fault.