Alan Mason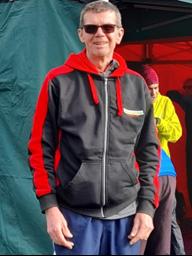 Alan Mason is the Membership Secretary and he joined the club in 2004.
What he likes most about running is getting out into the open air and he runs on the Taff Trail often as he lives close by.
He's raced all distances from 800m to marathons.
Besides running he enjoys cycling, reading and listening to music.